The following is a guest post written by Alex Delves, Head of Performance Analysis at @NorthUniSport. Football Coach, Lecturer @NorthumbriaUni. I put a call out on twitter for someone to send me their thoughts on the software and how they find it. 
KlipDraw Review by Alex Delves
The advent of modern technology has seen a number of exciting developments within the world of Performance Analysis over recent years. Once such development that has particularly risen to prominence has been this use of interactive telestration tools such as those used so popularly on Monday Night Football and other sports pannel shows.
Whilst Coach Paint by ChyronHego is currently the software of choice by a number of elite sports teams and organisations, its affordability for the masses may be bought into question. With this in mind, KlipDraw has emerged as an effective and affordable alternative and is currently being well used by a number of high profile professional sports teams. Available as a seamlessly integrated tool with the NACsport tagging software or as a standalone telestration tool, KlipDraw offers a high level of functionality for analysts looking to bring their feedback sessions to life.
At Northumbria University, we are currently using the KlipDraw tool to support our feedback sessions though the addition of engaging visual content. As a visual learner myself I know that tools like this are really important and effective at helping us get our key coaching points across. The basic functionality of KlipDraw allows a variety of drawing tools to be layered onto a video. These include spotlighting players, circling players to highlight positioning or distances between units, and a number of 3D lines and arrows.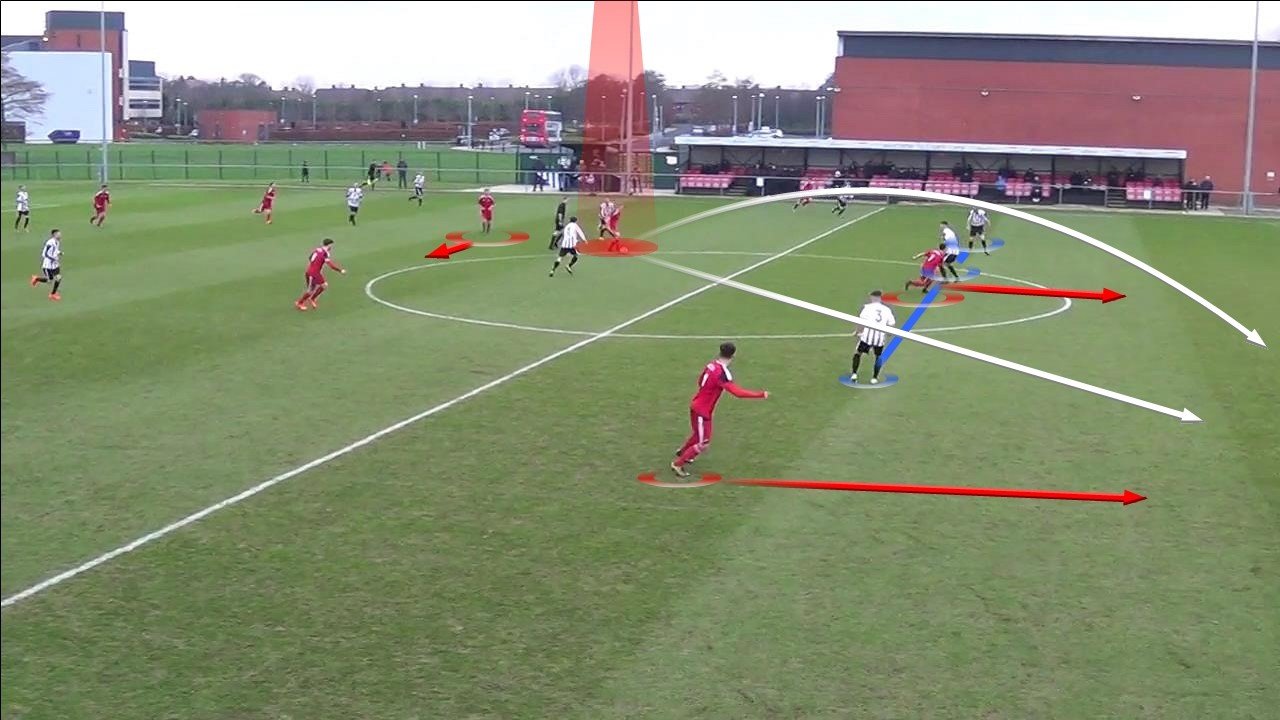 Another key tool within the KlipDraw software is the player movement function. This allows the user to cut out a player and move them to a new position on the pitch. This is particularly relevent when discussing tactics and positioning with individual players and units.
After importing a video clip into the software and selecting your relevant graphics you are also able to alter the sequencing and the duration of the animations before exporting the clips back out of the software as standalone video files ready for feedback sessions or for uploading onto an online platform. During playback, the video will pause as the animations are displayed on the video to support the key coaching points being highlighted, before the video continues again without any other graphics. This is a process that can be repeated multiple times on a single video clip.
Having used the software over the last season, I believe it has certainly helped to make analysis sessions more engaging and has also allowed analysts and coaches to lead more interactive sessions with players. With a free trial available online I would certainly recommend any analysts looking to enhance their sessions to give it a try.
You can find out more about the KlipDraw software on their website.
*Note from @thevideoanalyst: This is not an advertorial/ad/sponsored post. Personally I have never used the software so asked for someone do write a short review on the product.