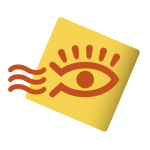 Dartfish is a Swiss company providing digital toolset and platforms to support performance analysis in Sport, Sports related academic disciplines and rehabilitation. As a leading video- based solution provider in sports performance analysis, we are recruiting a full time
Working from his/ her home base as independent contractor. You will support the deployment
and upsell of solutions within professional teams, world-class programs and academic departments.
MAIN RESPONSIBILITIES:
Provide support and training on Dartfish services for customers during their on boarding phase, either remotely or on-site.
Manage and lead high-quality workshop events across the country in conjunction with academic institutions.
Generate new qualified leads from workshop events and referrals.
Maintain constant customer relationships for increasing engagement and customer satisfaction.
Follow-up with web leads to identify needs and budget opportunities.
Support the Key Account Manager in the sales closing process when required.
KEY PERFORMANCE INDICATORS
7-10 days/ month on the road for meeting customers and prospects.
Active generation of 5-10 qualified leads per month.
QUALIFICATIONS & EXPERIENCES:
Candidate must have worked in performance analysis environment (3+ years) and should own a BSc in this discipline (or sports sciences).
An outgoing personality with the ability to rapidly develop relationships and gain trust of customers.
Candidate must have strong IT skills and knowledge of the performance analysis tool market.
Proven ability to get things done.
Knowledge of the sports tech market and performance analysis ecosystem.
If you feel like you are the right candidate to contribute to the success of our key customers, that you breath and live for sports performance, then we would like to hear from you.
Please send your resume and cover letter to sebastien.dubuis@dartfish.com
>> Application open till 1st of April 2019.