In the past Bolton have even recorded their team meetings; where the players sit, their posture, their interaction, anything to gain an edge. The most important element of any analysis is how well it is delivered to the players or backroom team. What good is any insight if you can't share it effectively with those that need it most?
Despite endless hours of time being put into analysis and research around how and what to analyse, there is very little written or published about how to effectively deliver that message (in a team atmosphere). Mark Upton, a skills acquisition specialist (EIS) has written a great piece on off field learning spaces. This is still a relatively new area for education never mind team sports but what are the characteristics of an effective learning environment?
1. Better People make better All Blacks
Before we discuss learning environments it's important to mention the team/club culture. Better people make better All Blacks is the mantra of the current All Black team. The philosophy being that it's important to have well-rounded, intelligent people first before you can ask them to do those things in a rugby environment.
In 'Legacy,' consultant James Kerr examines the structure of the All Blacks camp, with particular reference to the level of responsibility given to the players, and the continual process to  get better. He says 'leaders design and create an environment which drives the high performance behaviours needed for success. The really clever teams build a culture of learning that drives the behaviours they need'.
2. Head Coach as facilitator not oracle
Learning happens in the mind of the learner – not in the mind of the teacher, coach, or facilitator. 
We tend to teach how we were taught, so we coach how we were coached. Often coaches are afraid of not being the source of all knowledge, that somehow that weakens their position. However some of the best 'coaches' are the best facilitators not the source of all knowledge.
Facilitation puts the onus on the participants to become involved in their own learning. The facilitator's role is to introduce subjects of discussion, encourage sharing of perspectives, and integrate players & coaches shared experiences. A good facilitator is one who is a connector and integrator, the glue that brings the collective experiences of the classroom together in a shared learning experience.
3. The players ask the questions—good questions
This is not a feel-good implication, but really crucial for the whole learning process to work.
The role of curiosity has been studied (and perhaps under-studied and under-appreciated), but suffice to say that if a learner enters any learning activity with little to no natural curiosity, prospects for meaningful interaction with texts, media, and specific tasks are bleak.
Many coaches force players (proverbial gun to head) to ask question at the outset of units or lessons, often to no avail. Cliché questions that reflect little understanding of the content can discourage coaches from "allowing" them. But the fact remains—if players can't ask great questions—even as young as elementary school—something, somewhere is unplugged.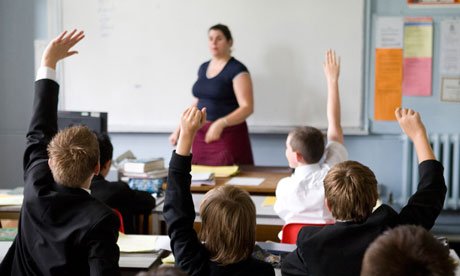 4. Questions are valued over answers
Questions are more important than answers. So it makes sense that if good questions should lead the learning, there would be value placed on these questions. And that means adding currency whenever possible—grades (questions as assessment!), credit (give them points—they love points), creative curation (writing as a kind of graffiti on large post-it pages on the dressing-room walls), or simply praise and honest respect. See if you don't notice a change.
5. Ideas come from divergent sources
Ideas for coaching sessions, team meetings, team days, —the fiber of formal learning—should come from a variety of sources. If they all come from narrow slivers of resources, you're at risk of being pulled way off in one direction (that may or may not be good). An alternative? Consider looking outside of your own sport, are there learning from other sports, guest speakers, articles etc… Partly this will break the monotony but it also keeps everyone open to learning from a variety of source not just your sport.
Take the example of Stuart Lancaster attempting to build more pride in the England jersey;
…So Lancaster conducted an educational evening in which the squad were talked through the history of English rugby. "It was a history lesson for the players and for us as coaches," said Lancaster. "I didn't know a lot of it, either. The players were massively engaged in it."

One of the players mentioned was James Peters, the first black player to represent England. Mako and Billy Vunipola were said to be visibly emotional when told his story. Lancaster's team have now formed their own heritage committee.
6. A variety of learning models are used
Inquiry-based learning, project-based learning, direct instruction, peer-to-peer learning,  eLearning, Mobile learning, the flipped classroom, and on and on—the possibilities are endless. Chances are, none are incredible enough to suit every bit of content and learner diversity in your team. A characteristic of a highly-effective team, then, is diversity here, which also has the side-effect of improving your long-term capacity as an educator.
7. Learning is personalized by a variety of criteria
Personalized learning is likely the future. This makes personalization—and even consistent differentiation—a challenge. This is infinitely harder within a team environment when dealing with 30+ individuals while constantly having the pressures to perform week after week. However technology can be our friend here. If used correctly it should allow for more personalization & communication without costing much more time.
Through personalization you'll have a better chance of having uncovered what the player truly "needs".
8. Assessment is persistent, authentic, transparent, and never punitive
Joe Schmidt, the current Irish Rugby manager has a saying; 'You are what you do every day'. In a sense teams are assessed every time they play a game but in reality the game is just the end result of the process. Sure it is the ultimate test but as the quote above attests to – the assesment is every day, the result on Saturday is based on what you do every day.
But nowadays, certainly in pro sports assessment happens every minute of every day. GPS, HR, RPE & daily monitoring, measure every moment both internally and externally of what a player is doing. But these assessments don't come without responsibility.
Scenario:
You are an employee of a small-medium sized company. The previous week was a real struggle as your 5 year old child was admitted to hospital due to a mystery illness.

On Monday morning you walk into the office and pass a large noticeboard where a few other employees are gathered. The board displays a list of all employees in rank order based on a context-insensitive metric of performance from the previous week that you believe has little relevance. You sit bottom on the list.

How do you feel? Suddenly energised & ready to crack in to the new week? Possessing greater clarity in terms of how to perform better this week?

Didn't think so.
Quote from Mark Upton
9. Criteria for success is balanced and transparent.
Players should not have to guess what "success" in a highly-effective team looks like. It should also not be entirely weighted on "participation," assessment results, attitude, or other individual factors, but rather meaningfully melted into a cohesive framework that makes sense—not to you, your colleagues, or the expert book on your shelf, but the students themselves.