I often get emails (mainly from students) asking if I can give them a leg-up by putting them in touch with an analyst or offer them some work experience. As many jobs are not advertised I understand the need to randomly contact people in an effort to get your foot in the door.  I try and respond to as many people as possible and offer whatever advice I can but there are some people I can't find the time to respond to. Often this is because it seems the emailer has made little or no effort in writing the email in the first place. I hope it's not the same when they apply to clubs?? Just in case here are my 5 tips for getting noticed.
1. Make it Personal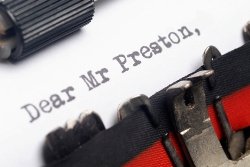 This is not a vain egotistical thing ("Do you not know who I am!!"). This is more about showing that you have bothered to learn the name of the person you are writing to. People get hundreds of emails a day if it begins with Hello or To Whom It May Concern most people will think its spam and delete it before reading much further. It's really not hard to find out the name of an analyst or head of academy. Google, LinkedIn and Twitter will do most of the work for you. For example my name is on the site and at the bottom of every article I have written, when I get emails asking for a favour and the person hasn't bothered to find out my name I normally ignore it.
2. Social Media For Good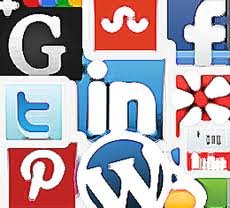 Cold emails are a lousy way of trying to meet somebody it's much better to try and get to know somebody or at least interact with them on social media beforehand. I think for any student at the moment you should be on twitter and following as many PA's and bloggers as possible. Talk to them, comment on their work, ask the odd question. That way when you do need a favour or some advice its not some random stranger that's asking it's somebody they know.
3. Social Media For Bad
This especially applies when applying for Jobs. In relative terms social media is new and when you are in college you really don't think there is any harm to that photo of you in shopping trolley at 4 in the morning, but most employers are going to check your social media account before the interview you. This is a real example I was told about last year from a leading PA company.
There was one great bad example of this during the summer. A club were advertising for a position and when they checked the twitter accounts of some of the applicants they saw tweets abusing the manager and players of the club – please don't be that stupid!! There is no excuse.
4. Make me want to learn more
This is one I have spoken about before. CV's are fine but in reality people spend about 30 seconds!! reading them. Often what an employer is looking for (especially at starter grades) is that a candidate is going to have a willingness to learn and that you have some skills already. Something like this would really impress. (link). It's a single shot camera and a little bit of YouTube knowledge – should that be beyond and future PA? You should also check out something like Prezi.
5. Show Examples of Your Work/Knowledge
This can be easier said than done, especially when you are starting out, but it is really positive to see the number of personal blogs that have started over the last few years where people are showcasing their work. When I started this was very rare. It gives any potential employer a great insight into your skills and passion for the job. You never know who is looking. Something I often quote is the fact that 3 times I have been contacted by a future employer about somebody who has contributed to this site. They were all for paid jobs – the point is not about this site but rather you never know who is looking or what advantages might come of it.