Internship Unpaid
Dec 31, 2017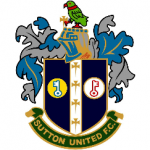 Sutton United FC
Title: Performance Analysis Assistant
Role Type: Voluntary (unpaid)
Start Date: January 2018
Location: Sutton United FC, Gander Green Lane, Sutton, Surrey, SM3. Some remote working is possible.
Purpose: The PA Assistant helps to ensure the smooth running of the department by supporting the 1st Team PA with any duties required regarding 1st team performance analysis or opposition analysis.
Reporting To: 1st Team Performance Analyst.
Commitment Expected: Min. 1 day per week (Mon/Tue/Thurs/Fri) for ~6 hours (9-3). January-May (5 month placement).  Additional days are available if the candidate is interested. It is also possible to conduct independent work remotely.
Responsibilities and Duties:
Assisting with tagging 1st team and opposition scout video.
Assist with coding and annotating key moments in matches and making these easily accessible to present to players & staff.
On occasion, videoing 1st team training sessions and keeping these suitably archived.
Assisting with the delivery of performance analysis when possible.
Assist with any other duties as required.
Desirable Knowledge & Experience:
BSc or MSc graduate or current student in Performance Analysis, Sports Science or similar.
A good understanding of football & performance analysis. The ideal candidate may also possess a coaching qualification.
Strong computer and technology literacy.
A genuine desire and motivation to learn.
Applicants must be eligible to live and work in the UK.
Benefits:
Experience of working within a 1st team environment and practical training on managing this environment, if required.
Opportunity to gain practical experience of delivering performance analysis and help shape a new department.
Internal training on using Longomatch, Hudl and other video analysis tools.
Lunch on training days.
Free admission to home games.
To apply please email your CV & a brief covering letter to seb@360gk.co.uk.
Closing date 31st December 2017. Only successful applicants will be contacted. If you do not hear anything back 14 days after the closing date please assume you have been unsuccessful.