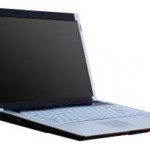 The difference between success and failure in sport is marginal and has forced teams to look outside the box for that 'little bit extra'. In all aspects of our lives information technology is advancing at an enormous pace. Sport has not escaped the digital race. The need for quick accurate information which is easy to feedback to both trainers and players has led to the development of computerised analysis systems.
Computerised Analysis has 5 main advantages;
1. Easy storage of information
2. Immediate feedback
3. Timelier information
4. Easier to share data & video
5. More objective information
What to look for when choosing a system?
Firstly coaches need to decide the reason for adopting a match analysis system.
• Team Tactics
• Opposition Tactics
• Skill Analysis
• Fitness Data
Secondly, who will carry out the analysis? A lot of coaches feel that the technology is beyond them. Even if that is so and you need a specialist video analyst on your coaching staff, make sure you involve them in as much of the process as possible – after all they are your eyes and ears. Remember to keep all objectives in mind when choosing a system, after all the system should fit the needs of the coach not the other way around.
Price
It is important to not only look at the price of the system itself; there is auxiliary equipment to be
considered. E.g. laptop, camera, & external storage must also be considered, although the cost of
these has dropped considerably in recent years. Systems will vary greatly in price so make sure it meets all your criteria before deciding.
Technical Support
This point cannot be stressed enough, although video analysis can seem like a daunting task to start
with, it is a relatively straightforward process. Having a good training programme and after sales support service will make all the difference in maximising the benefits of any system. "Talk to people who are already using a system ask them what the company are like and any pitfalls to look out for when choosing a system". They are the best source of information.
Others
• User friendliness
• Upgrades
• Future Developments
• The ability to share information easily with players via CD, DVD or over the web.